About CAST
CAST investigators span the social and physical sciences with expertise in the measurement and analysis of spatially referenced, multi-scalar data and processes. The Center is strongly multi-disciplinary and global in scope with current active research efforts throughout North America, South America, the Middle and Near East, and Europe.
By the Numbers
CAST is almost entirely supported by competitive grants. Our researchers continue to look for collaborations - both within the U of A and at other institutions - that will extend the application of spatial techniques and technologies to new areas of research.
CAST is almost entirely supported by competitive grants and research proposals, the chart below shows where our funding comes from.
CAST researchers help thousands of individuals each year from government offices, non-profit groups and other organizations, in addition to U of A students, faculty and staff, as well as students, faculty and staff from other Universities and even K-12 students studying spatial technologies through the EAST Initiative.
Over the years CAST has worked on projects all around the globe, extensively within the United States and all around Arkansas too.
History
CAST was officially designated as Research Center within the J. William Fulbright College of the Arts and Sciences by the U of A Board of Trustees and the Arkansas Department of Higher Education on September 15, 1991. At that time CAST was just one office suite in the basement of Ozark Hall that included eight Sun Solaris Workstations, one Masscomp 5600, one Gateway 2000 and a grand total of about 3 gigabytes of disk.
By the following summer the spaces were full of new staff and student researchers (image right: CAST Staff Photo from Summer 1992).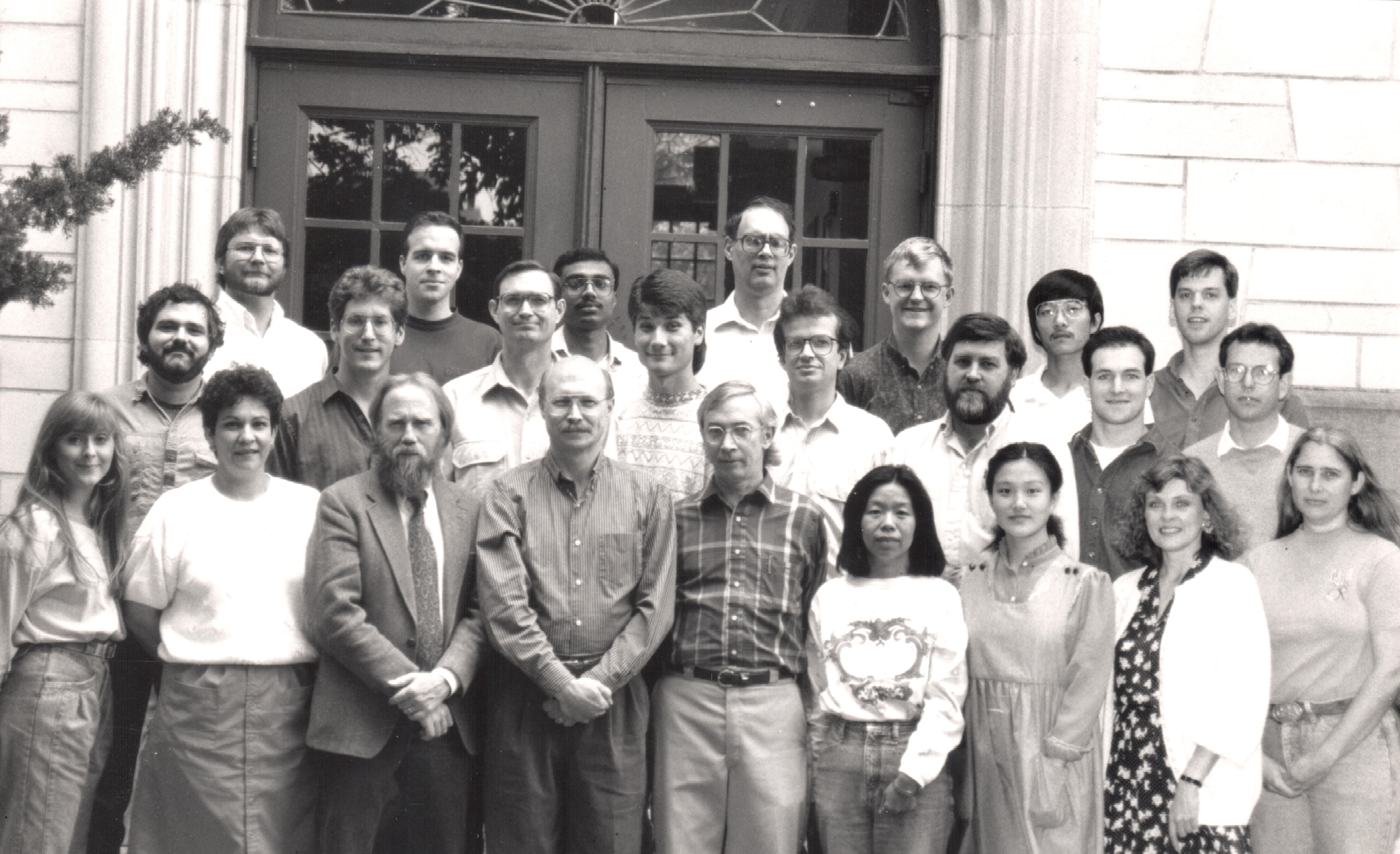 Today, CAST occupies more than 11,000 square feet of office space and computer laboratories in the J.B. Hunt Transport Services Inc Center for Academic Excellence (JBHT), housing more than 100 high-performance workstations, approximately 30 data servers, and a multi-million dollar inventory of high tech research instruments.