EAST Initiative Training & Support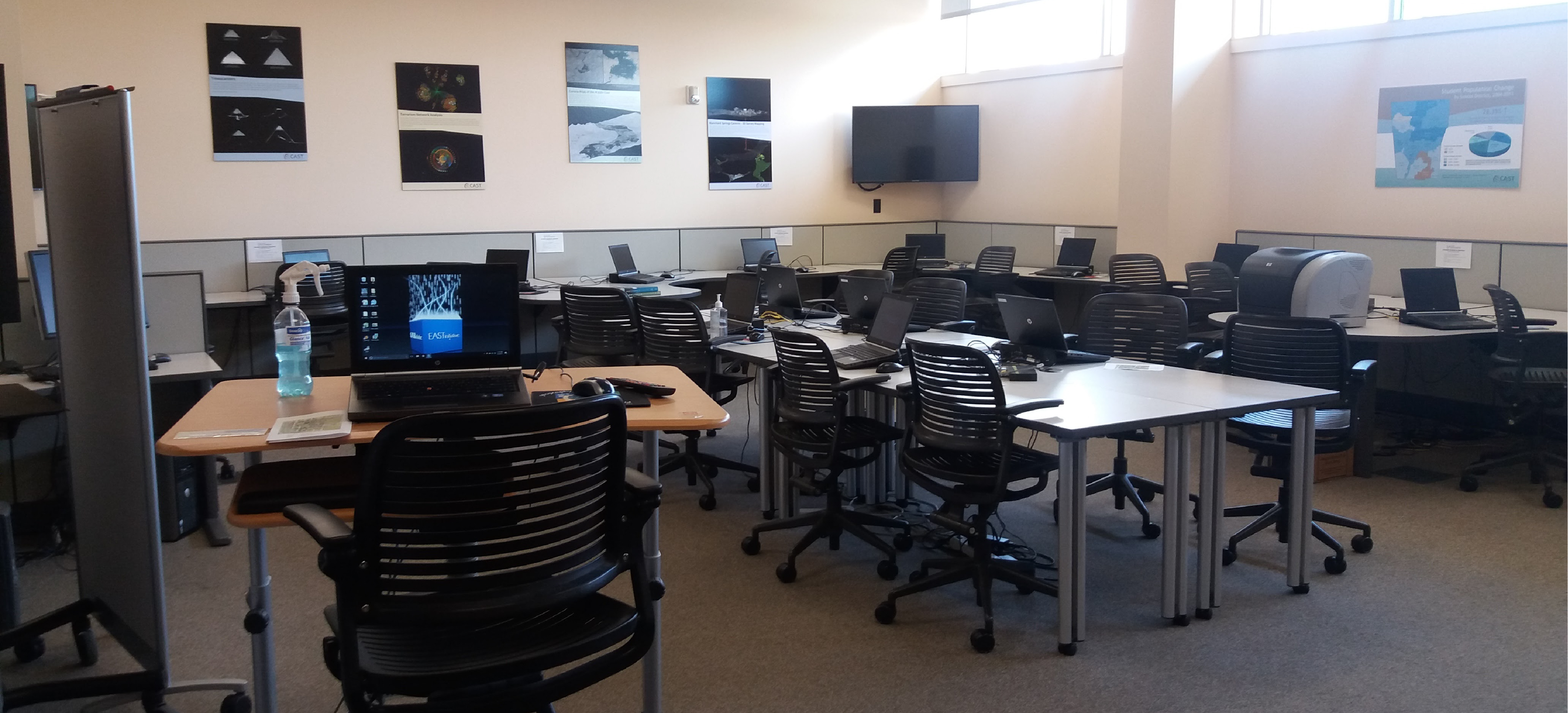 The EAST (Environmental and Spatial Technology) Initiative is a project-based, service-learning oriented program that provides students with high-end technology available in the most progressive fields in the world. EAST is a coordinated effort to provide today's students with an educational atmosphere that allows them to gain insight into their own abilities to acquire and use information, solve problems and develop valuable experience. Since its inception in 1996, the EAST model has expanded to over 200 schools in five states (Arkansas, Iowa, Louisiana, Oklahoma and Pennsylvania).
The very first of the EAST program's educational partners, CAST provides a wide variety of training and support services to students and facilitators. CAST staff members with expertise in geospatial and visualization technologies host multi-day workshops, introductions to technologies, and make full-day visits to schools participating in the EAST program. They also provide hands-on trainings that not only instruct students on how to use geospatial technology, but also encourage them to apply what they learn to their own interests and problems they can solve within their own communities.
Geospatial and Visualization Technology Support
CAST's involvement with the EAST Initiative is primarily focused around geospatial and visualization technologies, which are applicable to a broad spectrum of student community service projects. Our research staff collaborate with EAST's administration to provide a wide variety of training and support services to EAST students and teachers. These include:
multi-day technology workshops for students
full-day visits to EAST schools
student and teacher support through the EAST web forum, e-mail, and telephone
technology introductions for EAST teachers
break-out sessions, presentations, demos, and support at the annual EAST Conference
EAST Fayetteville Training Center
As part of its partnership with the EAST Initiative, CAST supports and manages the EAST Initiative's Fayetteville Training Center, located on the 2nd floor of the J.B. Hunt Transport Services Inc. Center for Academic Excellence (JBHT) building on the University of Arkansas campus.
The EAST suite (JBHT 263, 264 and 265) houses a training facility, conference room and the EAST Alumni lounge.
Frequently Asked Questions